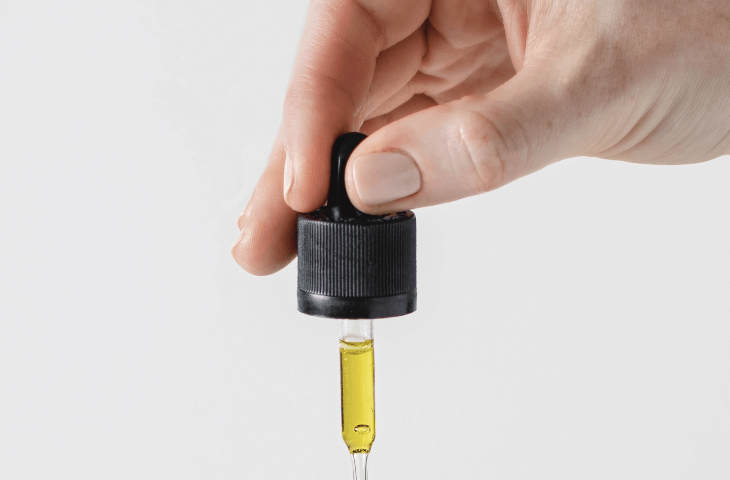 What Does CBD Oil Taste Like?
There is no denying that CBD oil has become incredibly popular in recent years, and this is a trend that shows no signs of slowing down. However, one thing a lot of people want to know is: how do you determine the value of CBD and what does CBD oil taste like? If you have never tried CBD oil, you're probably wondering the same thing! But don't worry, as we have got you covered.
What does CBD oil taste like?
CBD oil can have a grass-like, nutty, or earthy taste, which indicates it is non-toxic, safe, and natural. It tastes this way because the extract is derived from the flowers, leaves, and stems of the plant, so all of the natural compounds of the plant are preserved to create an original flavour. 
Does CBD taste bad?
A lot of people are worried that they won't enjoy the taste of CBD oil. The truth is that the taste varies from product-to-product, so it is important to buy quality. So, no; not all CBD oil tastes bad, yet we cannot deny that some oils may have a displeasing taste! The good news is that there are plenty of different ways around this.
Firstly, you have plenty of different flavours to choose from. Here at Simply CBD, we have everything from lemon to mint, ensuring you are able to select a flavour that appeals to your taste buds.
This makes CBD oil much more enjoyable, and a lot of customers love trying out the different flavours!
This is not the only way you can enjoy the taste of CBD oil. One of our personal favourite ways to consume this is by adding it to chocolate buttons. Trust us, you won't regret it! Any excuse for some more chocolate, right?
You can also get water-soluble solutions as well, which you can put into your tea or coffee. Whether you're a fan of a good old English cuppa or you like a chai latte, you can add a drop of CBD and consume it in this way. 
As you can see, there are many different options, and so consuming CBD oil most certainly does not need to be a bad taste experience. 
We have a great range of different CBD oils for sale
So there you have it: everything you need to know about what CBD oil tastes like. Here at Simply CBD, we have a great range of CBD oils (including full spectrum) for sale. Check out our product range for more information. Some of the flavours we have available include Liquid Gold CBD Oil with Turmeric and Black Pepper, as well as our Simply CBD Blue Flavoured, which comes in both lemon and mint. There is something for everyone! Please do not hesitate to get in touch if you have any queries about any of the CBD products that we have for sale.