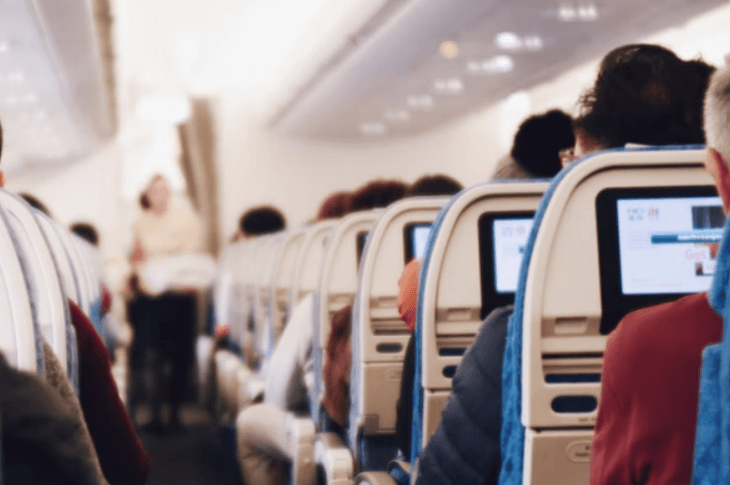 A Guide to Travelling with CBD Products
CBD users know that consistency is key for achieving and maintaining their desired results from using CBD products. This is one of the main reasons why many CBD users prefer to bring their CBD products with them when they travel. While in many cases it's safe and legal to travel with CBD products, there are restrictions to be aware of and precautions to take.
Is it legal to fly with CBD products?
For anyone travelling on a domestic flight within the UK, or on an international flight to the UK, it's perfectly legal to travel with CBD products that adhere to the UK's regulations. However, it's always advisable for travellers to contact their airline and the customs department at their destination ahead of their travel date to confirm. 
All legal CBD products in the UK must contain no more than 0.2% THC. This is an important factor to remember for people who purchase CBD products while outside of the UK, as the regulations in those countries may vary. 
For example, in the US, the regulations around THC content in CBD products are slightly different from the UK. American CBD products can contain up to 0.3% THC, which is too high to comply with the UK's restrictions. Travellers aren't able to bring any products with more than 0.2% THC into the UK, even if they were legally purchased in the US or elsewhere. 
Who should travellers contact in advance?
We always recommend that anyone who wants to travel with CBD products contacts their airline and the customs team at their destination to help avoid any hiccups. Some airlines may have specific restrictions regarding CBD products, so it's important for travellers to ensure that their products adhere to the relevant guidelines. 
Contacting the customs department is also crucial as doing so allows travellers to confirm the latest rules and restrictions regarding CBD products in their destination country or region. As with the US and the UK, the destination's regulations may have slight variations that could potentially cause issues. For example, some countries allow CBD products, but only if they contain 0% THC. In other cases, CBD products may be entirely prohibited.
Some staff within the destination's customs department may not be fully aware of the rules and legalities of travelling with CBD products, so it's also helpful to research the destination's CBD laws before departing. It may also be useful to travel with copies of the products' lab reports. This helps bridge any potential gaps in the staff's CBD knowledge and allows travellers to focus on their journeys.
Will a connecting flight cause any issues?
Many travellers forget to research the CBD regulations in countries and regions where they have a layover between flights. Even if the layover is very short, travellers passing through are still required to adhere to that country or region's laws and regulations, including those surrounding CBD products. 
Travellers with multiple flights to their destinations should research and adhere to the CBD laws in each country they're going to enter as part of their journey. Contacting the customs department for confirmation for each one is also advisable, especially if there's any confusion. If the flights are with multiple airlines, it's important to contact each one for confirmation of their regulations as well.
Do liquid laws apply to CBD products? 
The most popular type of CBD product in the UK is CBD oils, including sublingual and water soluble options. Other popular liquid CBD products include vape liquids and nasal sprays. Liquid laws for hand luggage apply to any liquid, including CBD products with a liquid base. This means that each product must be under 100ml for carry-on luggage. 
The only exception to the liquid rule is prescribed medications, however the vast majority of CBD users in the UK don't have a prescription for it. Any CBD products bought in the UK without a prescription are considered a food supplement and not a medication, which is why the standard liquid restrictions apply.
Key takeaways
Here are the main points to remember when travelling with CBD products:
Conduct thorough research into the latest CBD laws in each destination country, including any layover destinations.

Contact the customs department of each destination country to confirm the latest regulations surrounding CBD.

Contact the relevant airline(s) to find out about their individual requirements and regulations regarding CBD products.

Make sure not to pack any CBD products that are over 100ml in carry-on luggage, and follow other standard liquid protocols and procedures for air travel.

Carry a copy of the products' lab reports to help confirm their legitimacy and legality.