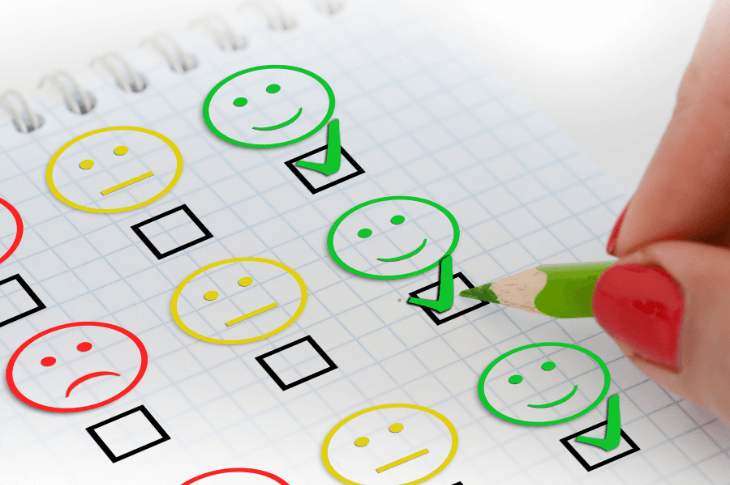 Simply CBD Sees Customer Satisfaction Rate Increase
Simply CBD recently ran a customer survey to help us understand why our customers use our products such as CBD Oil, and how satisfied they are with their results. The survey garnered 472 respondents who provided us with comprehensive feedback on our products.
Simply CBD customer satisfaction
In our previous survey, we found that 87% of respondents felt benefits from using our CBD products. Our most recent survey shows that this level of satisfaction has increased to 89% of customers feeling benefits from Simply CBD products. Additionally, a massive 95% of respondents said they would recommend Simply CBD. 
Breaking down the levels of satisfaction, 1 in 2 users feel the full benefits of our products, while 1 in 3 feel moderate benefits and are still in the process of building up and moving towards the full benefits category.
With 63% of the vote, the most popular reason for choosing Simply CBD remains the same as our last survey; a trusted recommendation. This is a true testament to the satisfaction users experience, as they feel comfortable referring friends and family to Simply CBD. 
Why our customers use CBD products
One of the main reasons for running this survey was to gain an updated understanding of why our customers use CBD products. There is some crossover between categories, meaning that some people use CBD products for more than one of the reasons listed, which is reflected in the results.
According to our respondents, the most common reason our customers use CBD products is for some form of pain-related issue. This is then followed by mental health issues, general wellbeing support, and condition-related issues, respectively. 
Here's a breakdown of the results:
4 in 5 use CBD for pain issues

1 in 3 use CBD for mental health issues

1 in 4 use CBD for general wellbeing support

1 in 6 use CBD for condition-related issues, such as M.S. or Menopause
The number of people using CBD for pain saw an increase of seven percentages point from our last customer survey. We also saw the number of people using CBD for proactive wellbeing rise from 1 in 5 to 1 in 4. 
About Simply CBD
At Simply CBD, we run an e-commerce business specialising in high-quality CBD products. One of our main objectives is to make CBD products accessible to everyone, which is why we competitively price out products to ensure we offer the lowest prices for high-quality products on the UK CBD market.
Our products
We offer mostly full spectrum products with a couple of isolate options to ensure everyone can access the type of CBD they're looking for. Our CBD comes in the form of patches, oils, edibles, water soluble oil, vape liquids, topical treatments, and nasal sprays to cater to a wide range of preferences and needs. All of our products are extracted from high-grade Dutch cannabis.
To ensure the quality of our products remains exceedingly high, we independently lab test and certify each one. We then share the lab reports from these tests on each product page for customers to review. Our team is dedicated to only offering products that contain high CBD content and 100% natural ingredients. 
Putting the customer experience first 
Our team fully understands how confusing the CBD market can be for consumers due to the wide range of products available. We're dedicated to ensuring that our customers find the perfect product for their needs. This can take time, but we'll be there to offer support along the way wherever it's needed. 
While some CBD companies encourage users to start with high doses and quantities, we always recommend starting on a low dose and usage frequency and building up from there. We advise any new CBD oil users to start with a low dose product, taking 1 drop 3 times per day. They can then build this up over the course of up to 8 weeks until reaching their CBD sweet spot. This method has proven to be the most effective for reaching desired results and avoiding any adverse effects. 
Comprehensive customer support
Along with high-quality products and low prices, another important goal for us is offering comprehensive customer support. We have a community support group on Facebook with over 47,000 customers sharing their experiences and advice. This peer support option has proven to be a popular and useful resource among our customers. Our team of Simply Experts are also happy to help with any questions or concerns throughout the working week, and are contactable via live chat or email. 
Giving back to the community
At Simply CBD, giving back to the community is very important to us. Our team is proud to support the
K9 Rescue
for sick and disabled dogs. In fact, we offer customers the option to donate to this organisation at checkout with every purchase they make.