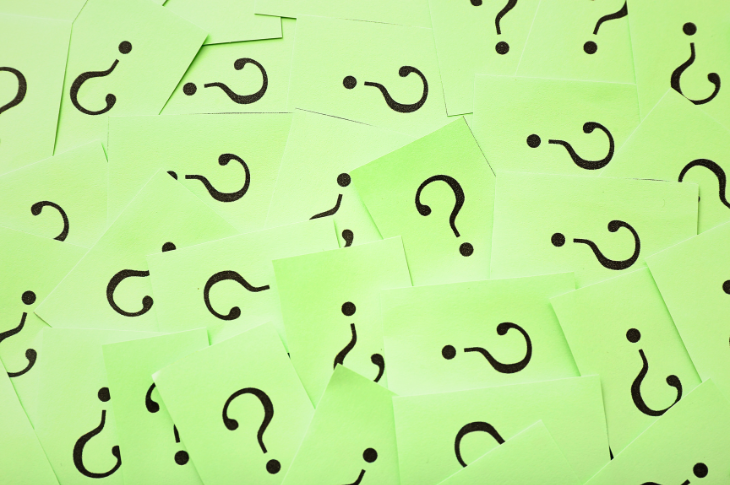 When you're shopping online, it's normal to have some questions. These may be about our products, navigating our website, or our company policies, among various other topics. We have a dedicated FAQ page that aims to answer these questions, many of which can also be found on our homepage. Additionally, this article covers eight of the most frequently asked questions we receive to provide another resource that can help improve your CBD shopping experience. 
Question 1: How can I redeem my rewards points?
Purchasing products, following us on various social media platforms, and referring friends and family to us can earn you rewards points. These points can be used for a discount on future orders. For every 100 points you earn, you can enjoy £1 off. To redeem your points for your next order, follow these steps:
Step 1: Log into your account via the Simply CBD website (or create one if you currently do not have an account with us as this is necessary for our rewards system).
Step 2: Click on the 'Rewards' tab at the top of the page.
Step 3: Click on 'Redeem Points'.
Step 4: Click on '£1 off every 100 points' and then click 'Redeem'.
Step 5: Once your rewards code has been generated, copy and paste the code and enter it at checkout when placing your order.
Question 2: Are my delayed release capsules faulty if they aren't completely filled?
Our delayed release CBD capsules are designed in a way that allows for specific doses of CBD to release further down the digestive tract than other tablets and capsules. This is so the absorption of CBD can increase, leading to maximised results. The contents of each capsule reflect the advertised dose of full spectrum CBD, even if the capsule isn't full to the brim. The extra space left in the capsule does not indicate a leak or any fault with the product, this is how they are made. 
It's worth noting that during periods of warm or hot weather, if not stored properly, the capsules may begin to leak or melt. This is due to the fact that the CBD content is suspended in coconut oil, which melts fairly easily. To avoid this issue, make sure your capsules are always stored in a cool, dry environment, away from any direct sunlight. 
While it is unlikely, there is a small chance that our capsules could become damaged during transit. If you open your package to find broken or leaking capsules, please take a photograph and send it to us along with your order details. In cases when it's clear that the product arrived to you damaged or faulty, we will be happy to provide you with a replacement.
Question 3: Why haven't I been accepted into the Facebook users support group?
Our users support group on Facebook has almost 50K members who share their experiences, questions, and advice regarding CBD and our products. This is a group run by and for CBD users, and our internal team at Simply CBD does not mediate it. Instead, there is a dedicated team of admins and moderators who help keep the group running smoothly. They filter applications, provide advice, share useful updates, and much more. This is not their full time job, so it can take some time for them to get around to accepting you into the group. As a general rule, try to give them a week to respond to your request to join the group before taking any further action.
If you are waiting for longer than a week or find that you're rejected from the group, it can be useful to review the group's rules and ensure that you answered every question involved in the process of requesting to join. If you can't identify why you're not being accepted, you can get in contact with us. While it does not guarantee your acceptance into the group, we can reach out to the admins and moderators on your behalf to try to find out if there are any issues with your request. 
Please note that it is up to the admins and moderators discretion to accept or reject any requests to join the group and our team is not directly involved in or responsible for this process. 
Question 4: Can I get a replacement if my CBD oil leaks?
CBD oil leaks are very rarely due to a defect or fault with the bottle and are typically a result of incorrect storage and/or usage practices. CBD oil, like any oil product, is naturally slippery. If oil travels into the lid and/or seal mechanism of the bottle, this can lead to leaks. Causes of this include leaving bottles laying down, not cleaning the seal mechanism to remove oil build-up, turning the pipette upside down during use, among other factors. Bottles that leak due to improper usage or storage are not eligible for a free replacement. We have a blog post that includes all of our tips and advice for avoiding CBD oil leaks of this nature. 
If none of our tips or advice work for you, or the bottle arrives damaged or leaking, please take a photograph of the issue. Leaks that are caused by obvious faults with the bottle or damage from transit are of course not due to incorrect usage or storage and are therefore eligible for a replacement. We want to ensure you get the most out of your CBD oil, and we'll always do our best to find a solution that works for you. 
Question 5: Can I take CBD if I take medications and supplements?
Many CBD users also take prescription medications and/or supplements. This is not typically an issue, assuming you follow the gap rules between doses. We recommend leaving a two hour gap between your CBD dose and your medications and supplements. If you take anything that is contraindicated with grapefruit (e.g. sertraline), this gap increases to four hours. This helps ensure that the substances don't mix or interact with each other and can all work as intended. Some CBD products don't always require a gap, such as patches, vape liquids, and balms, as they don't enter the digestive system in the same way as oral medications and supplements do. 
If you feel at all unsure about the safety of using CBD due to the medications or supplements you take, we highly recommend consulting a healthcare professional. A pharmacist or doctor will be able to provide you with expert advice that also takes your specific medical history and other health factors into account. You may also wish to opt for products that don't interfere with oral medications and supplements.
Question 6: I'm having trouble logging in to my account/managing my subscription - what should I do next?
If you are struggling to login to your Simply CBD account to manage your subscription, it may be because you checked out as a guest. Accounts are not made automatically at checkout as they require you to set up a password. To rectify this, create an account using the same email address you entered at checkout when you set up your subscription. 
Once you've set up your account, you should be able to click on 'My Profile' and then 'View Subscriptions' to manage your subscription preferences. If you're still having trouble with your account, please feel free to contact us via email or live chat. We will get to the bottom of the issue and ensure everything is running smoothly for you. 
Question 7: Why should I choose Simply CBD over other CBD brands?
At Simply CBD, we are focused on making high quality CBD products accessible to everyone. We achieve this by providing the lowest prices per mg of CBD on the UK market. You can find the price per mg of CBD of each of our products in the product information section of our product listings. You can use this information to draw accurate comparisons with other brands to ensure you're getting the best value for money. In addition to low prices, we offer high quality products that are sourced from organic, high grade Dutch hemp. They are all independently lab tested to ensure their quality and safety. Most of our products are also free from common allergens and are vegan friendly, with any exceptions clearly marked for complete transparency. 
While the core of our business is our products and their accessibility, we also pride ourselves on offering first class customer support. We understand that the world of CBD can be confusing, so we're always here to help in any way we can. You can reach us via live chat or email (orders@simply-cbd.co.uk). Additionally, we offer a unique, industry-leading support group via Facebook which is run by and for CBD users. It has almost 50K members who make up a friendly community ready to offer advice, ask questions, share experiences, and more. The admins and moderators are knowledgeable about CBD and our products, making them well qualified to provide guidance to a wide range of CBD users. 
Question 8: Can I use CBD before/while driving?
It's perfectly legal to drive with CBD in your system. However, it is up to you to decide whether you feel it's safe or not. This is because while CBD does not cause any intoxicating effects, some users report feeling drowsy and less alert after taking their dose. Other users don't feel these effects, with some even reporting that they feel they have more energy. This is because each individual has their own unique reaction to CBD. 
The best way to decide whether it's safe is to ask yourself 'Do I feel equally as confident in my ability to drive safely when using CBD as when I haven't?'. In most cases, users answer 'yes' to this question. However, some do feel less comfortable behind the wheel when using CBD due to the effects they feel. For more information, check out our blog post on this topic.
Got a question? Here's how to get your answer
Did we miss your question in this article? Don't worry, you can still find the answers you're looking for. Here are your options:
Check our

FAQ page

Check the FAQs on our

homepage

Look through

our blog

to find articles related to your question(s)

Reach out to us via live chat or email

Join our

users support group

and learn from existing posts and/or asking questions

Contact us via social media
We'll always do everything we can to answer your questions and provide a positive experience with our brand and products.