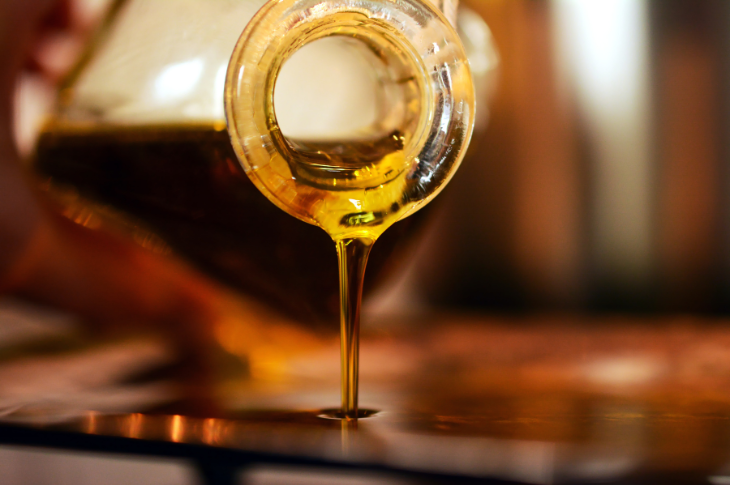 How to Avoid CBD Oil Leaks
Some CBD users experience leakages from their CBD oil bottles. This may happen for many reasons and can become very bothersome as some users find they are losing large amounts of oil via leaks. Luckily, this issue is largely avoidable by following best practices for storing, using, fastening, and cleaning CBD oil bottles and lids. This article contains all the information a CBD user needs to know about how to avoid CBD oil leaks. 
Are leaky CBD oil bottles defective?
While it may seem that a leaky CBD oil bottle is defective in some way, this is not typically the case. Due to the slippery nature of CBD oil, it can cause issues with properly fastening the lid when it travels into the seal mechanisms. This usually happens as a result of incorrect storage or usage practices, and does not reflect the quality of the CBD oil or its bottle. 
If a user follows all of the below suggestions and still experiences a CBD oil leak, contacting the supplier for more information and advice or possibly a replacement is advised. This also applies when there is an obvious fault with the bottle itself that is not caused by the slippery nature of CBD oil. The supplier will likely ask for photographic evidence of the issue, so taking a picture when a leak occurs can be useful.
What causes CBD oil to leak?
Various factors can lead to a leak from a CBD oil bottle. This is because anything that causes oil to flow into the lid and/or seal mechanism of the bottle can cause a leak. For example, leaving an oil laying down rather than standing upright after opening can cause oil to seep into the lid, which may lead to a leak. 
Turning the pipette upside down during use can also cause oil to drip down into the lid, which, if not cleaned, will likely cause issues with properly sealing the bottle. Users who shake their CBD oil and do so in an up and down motion are also risking a leak. This risk increases if there is no gap left between shaking and opening the bottle. This is because the shaking motion causes oil to travel to the lid and opening too soon after this means the oil has not had a chance to resettle in the bottle.
How can users avoid leaks?
CBD oil leaks can be frustrating, but luckily there are many ways to prevent them. These include:
Proper storage

- It's important to ensure that CBD oil bottles stay upright at all times in order to prevent leaks. Leaving a bottle of CBD oil laying down is likely to lead to a leak if any oil has entered the lid or seal mechanism due to its slippery nature.
Holding the lid closed for 5-10 seconds

- When it seems like the lid won't seal onto the bottle, try holding it in place for 5-10 seconds. This helps the air escape, allowing the bottle to seal properly. 
Cleaning the lid and seal mechanism

- If excess oil residue builds up in the lid or the seal mechanism of the bottle, this can cause issues with fastening the lid. Simply use a cloth or some paper towel to clean the residue from both areas before closing the lid to avoid leaks caused by slippery oil. 
Proper pipette usage

- Drips and residue from the pipette can cause leaks. To avoid this, only take the amount of oil you need for a single dose in the pipette rather than filling it completely. It's also crucial to avoid turning the pipette upside down as this encourages oil to drip into the lid. 
Shaking side to side

- Some users shake their CBD oil before use. When doing this, it's useful to shake side to side rather than up and down. Shaking the bottle up and down forces oil into the lid and may impact how well the bottle seals. After shaking, try to leave a minute or two for the oil to drip back down into the bottle before opening so the lid contains as little residue as possible.

Key takeaways

Here are the key points to remember about avoiding CBD oil leaks:
CBD oil leaks do not typically reflect the quality of the oil or its bottle, and more often result from improper use and/or storage practices. 

CBD oil is naturally slippery and can therefore cause issues with sealing the lid in place if it gets into the lid or on the seal mechanism.

There are numerous ways to avoid CBD oil leaks, including proper storage, air tight sealing, cleaning practices, proper pipette usage, and shaking techniques.